Master Bedroom


First Posted October 6, 2007



While the master bedroom was started more than a year ago, we have been working diligently on getting it complete now for the last few weeks. The main thing to finish is the king size bed, photos of which follow....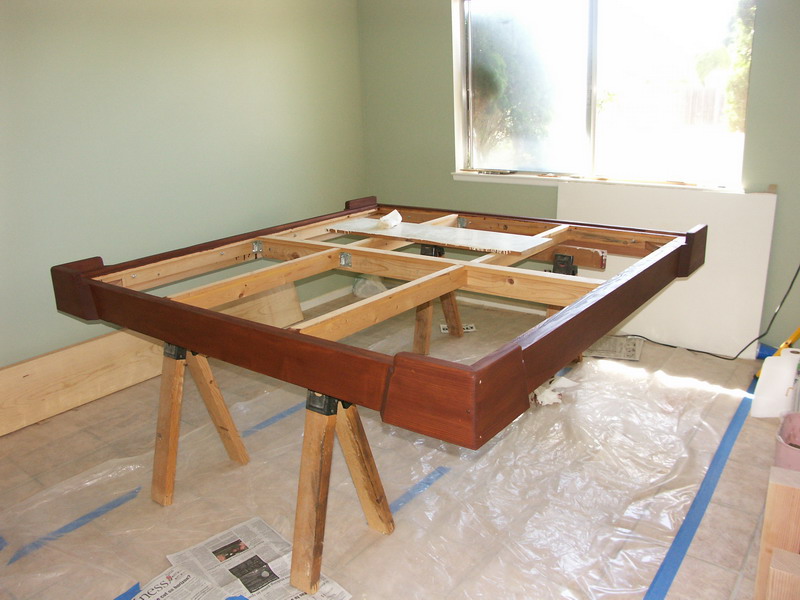 First Coat of stain (red mahogany).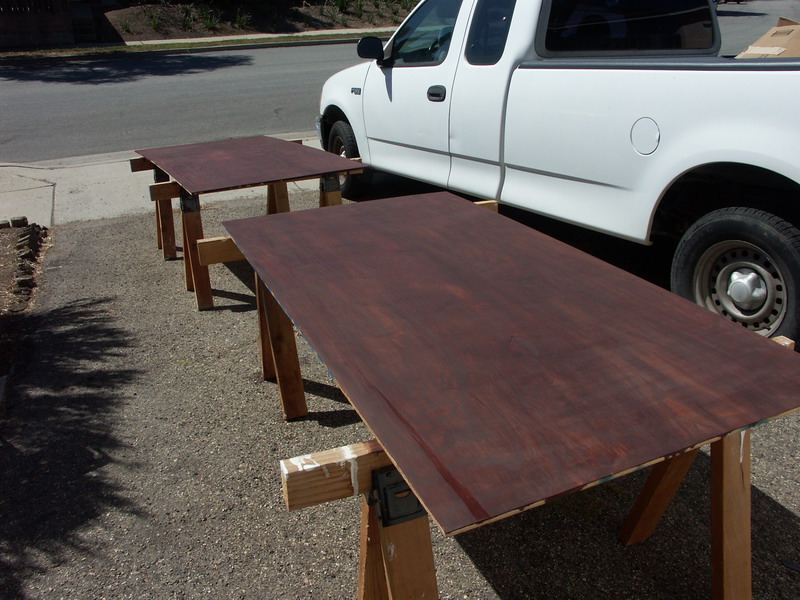 Two coats of stain here...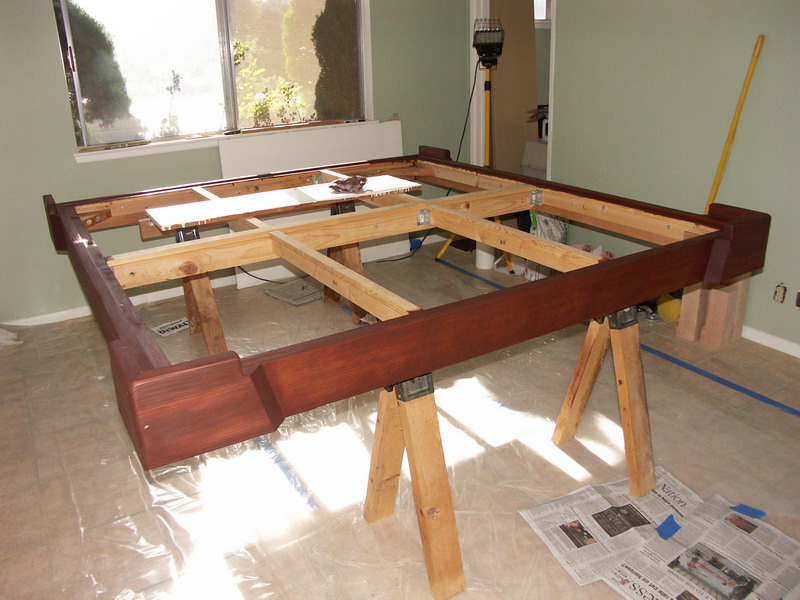 Second coat of stain....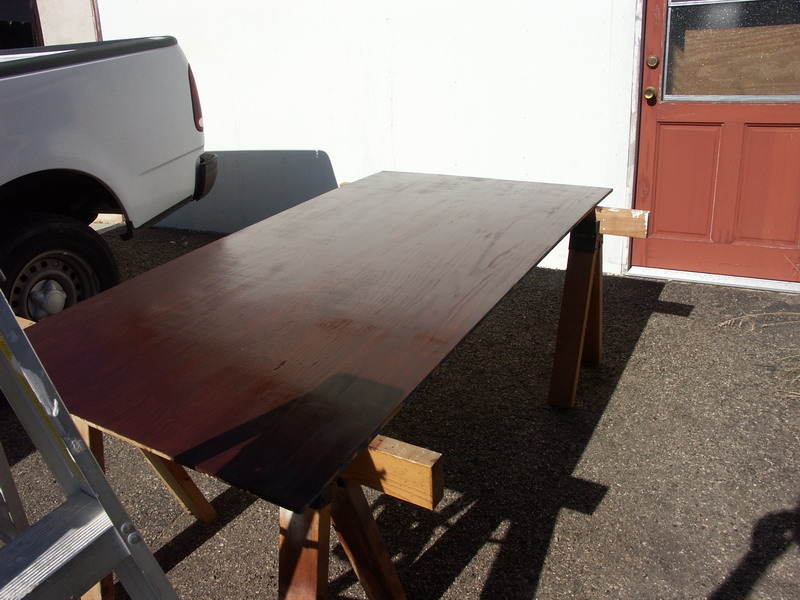 First coat of polyurathane.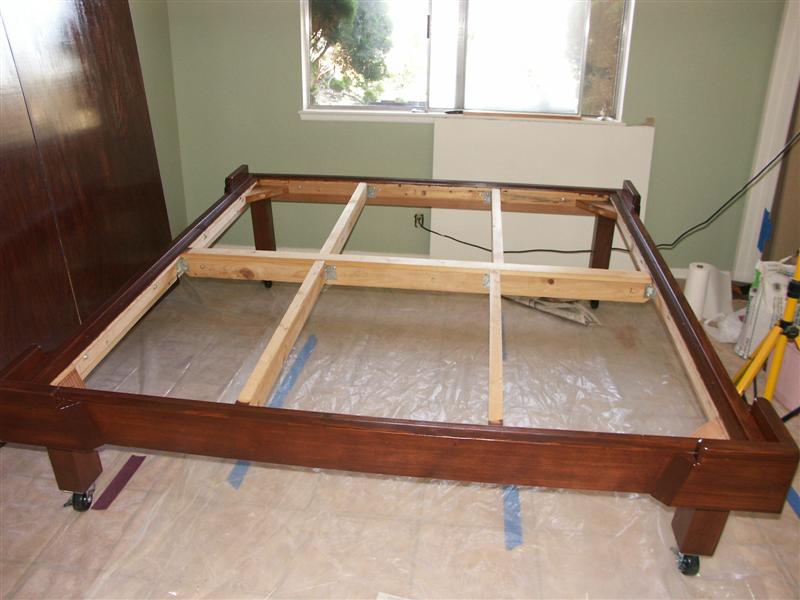 October 21, 2007....the bed is standing on it's own two legs.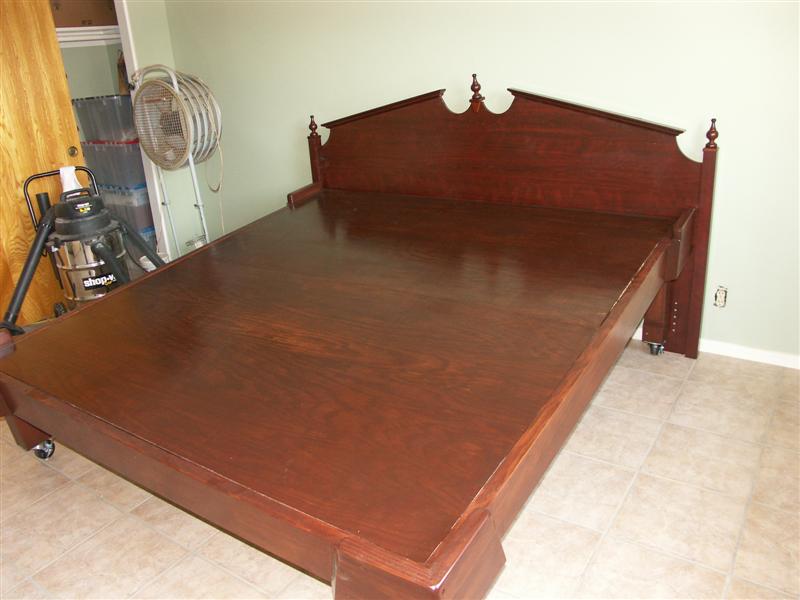 October 23, 2007......The bed is getting much closer....the headboard was purchased...from Sauder. The Heritage Hill Collection. It is OK, but it is made from particle board (as opposed to the part I built which is all wood). I was surprised that I was able to get the stain to mach so nicely. I still need to fasten the headboard to the wall (as opposed to the bed), and to screw the plywood down to the frame...but, I should be able to do that tomorrow.

---
Oct 28, 2007
Finally, putting it all together!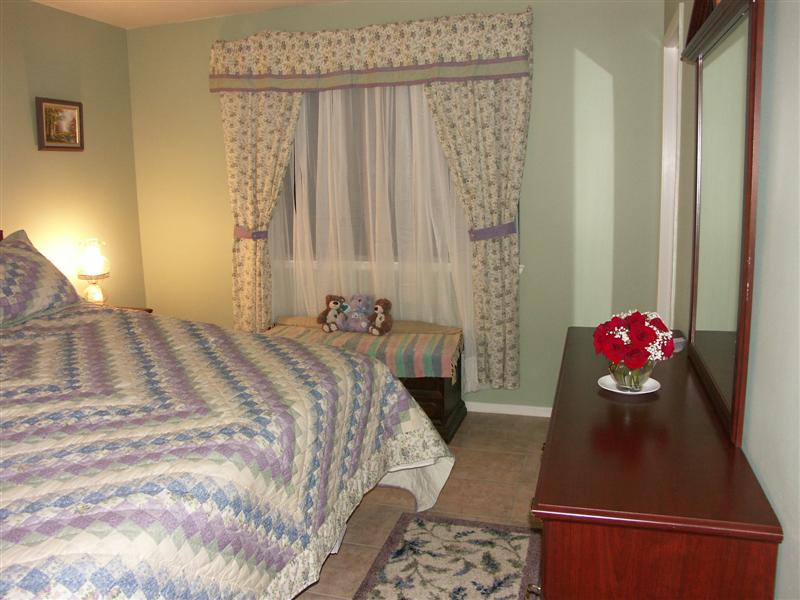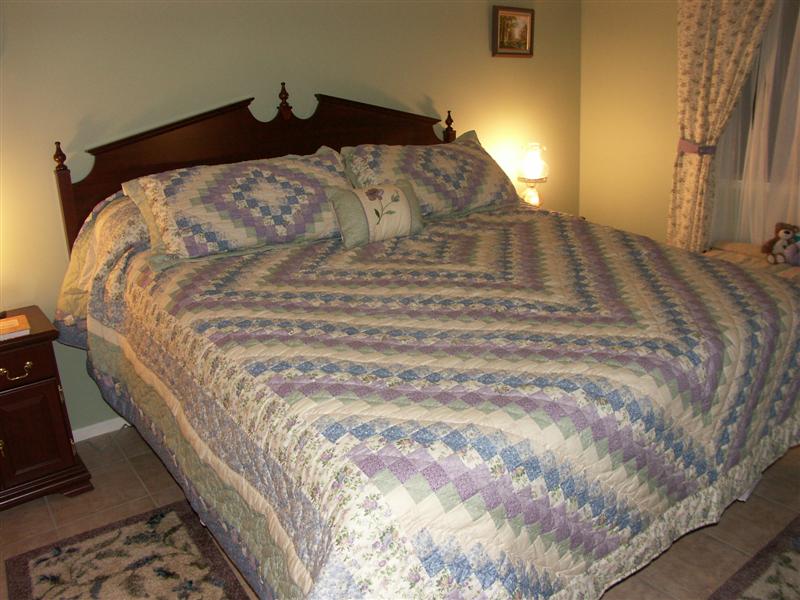 Photo of bed, with headboard, mattress and all the fixens...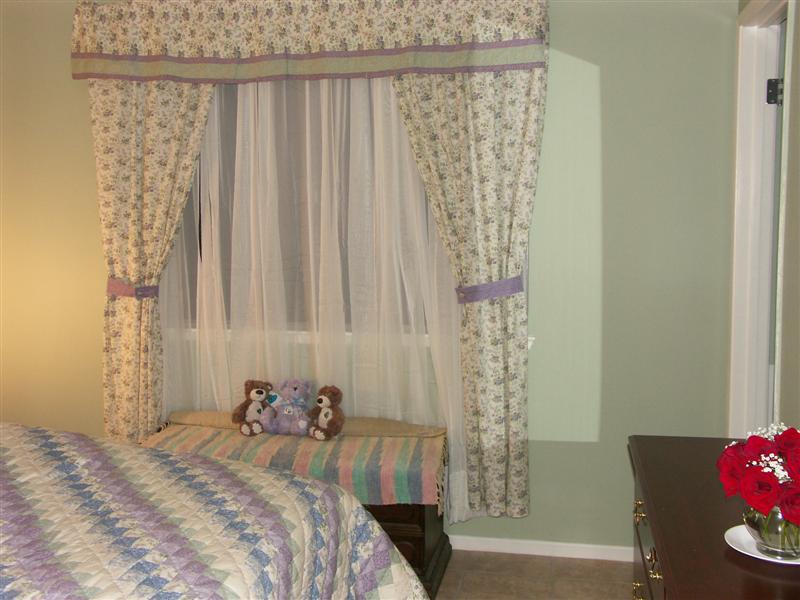 Three of the permanent bedroom residents.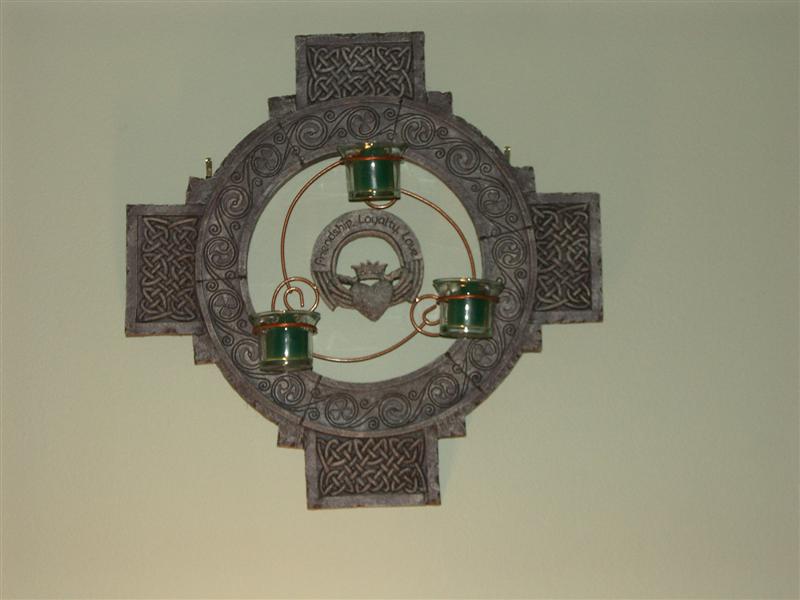 Closeup of the Celtic Cross Wall Sconce.